My creative journal is deeply inspired by the poet Manoel de Barros. In his poem, he writes that "The eye sees, the memory re-sees and the imagination trans-sees. It is necessary to trans-see the world." The conclusion of this poem is the starting point of my creative journal, as a invitation to wonder and reflection.
The first thing that came to mind when presented with the questions "What is the environment? What is environmental education?" were mountains from where I grew up in Minas Gerais, Brazil. They kept me company wherever I went in the city, whenever I took the bus, and were the stage of hikes and picnics. They are the centre of the creative journal, made in magazine paper.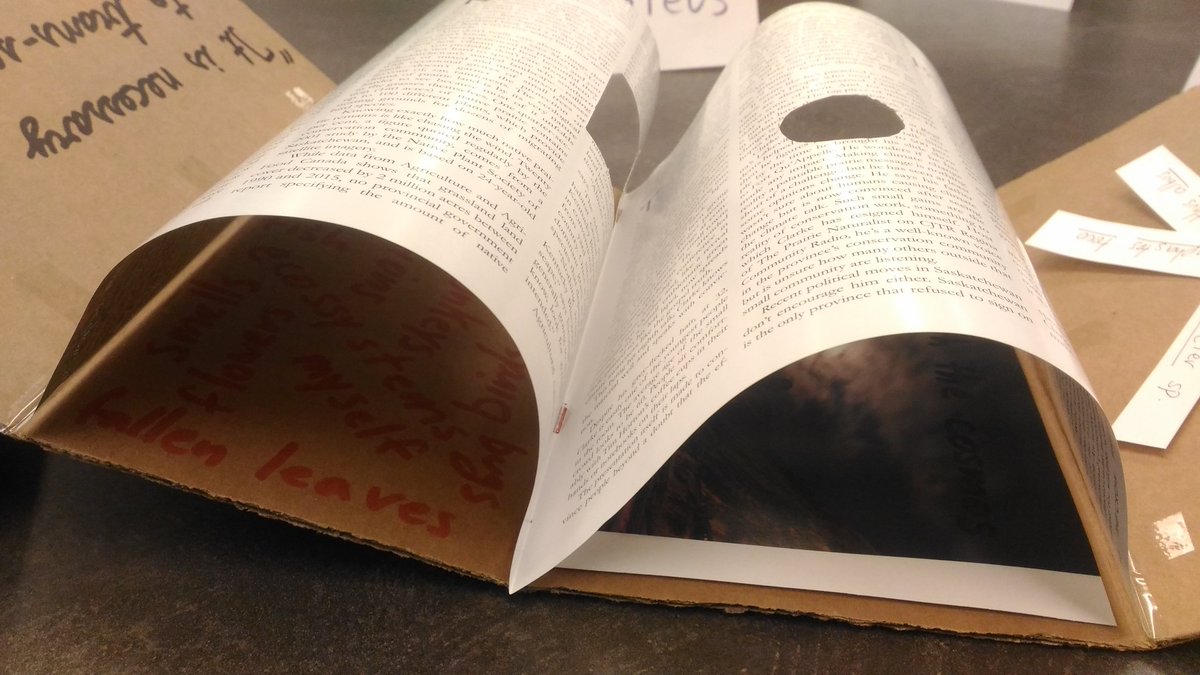 Each mountain has a window, an invitation to look through them. One of them hides words that remind me of the environment, such as flowers, smells, stars, birds and myself. The other one presents a picture of a person gazing at the horizon (much like the painting Wanderer above the Sea of Fog) over which I added one my goals in environmental education: to "Be one with the cosmos".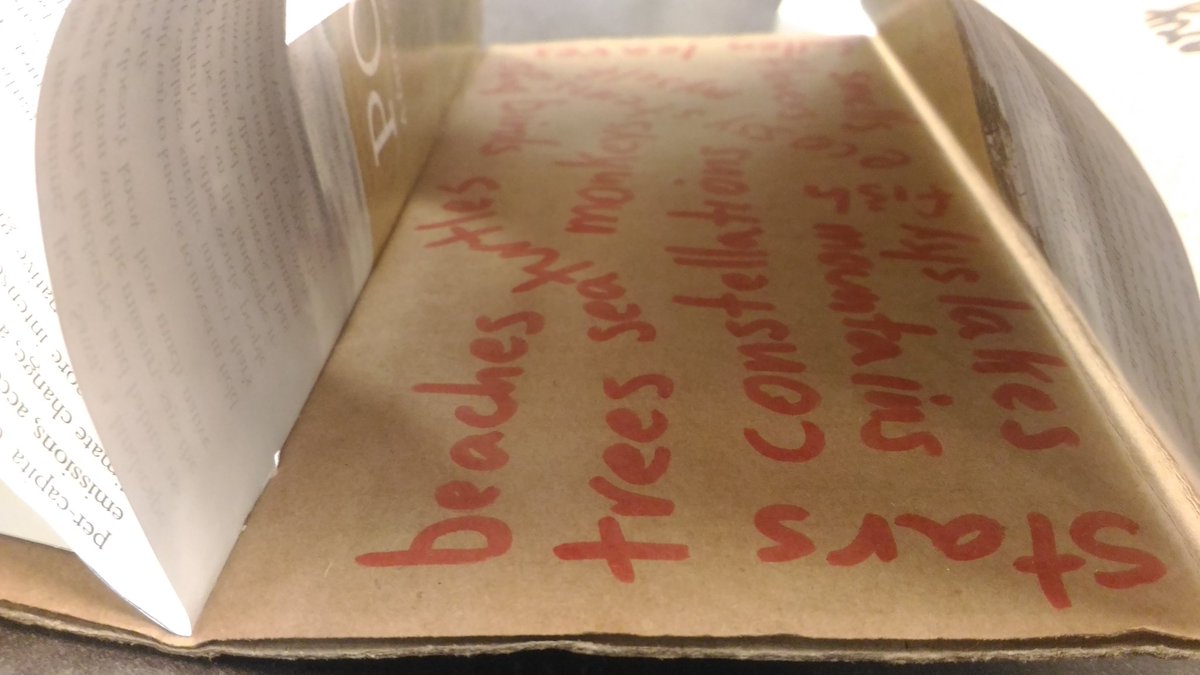 On top of the reflective art piece, a combination of a few Latin names of living creatures I've come across in my life and studies. Although not being meaningful for Robin Wall Kimmerer's pre-med students, they are meaningful and important to the Biology student and researcher in me. In there are the scientific names for Brazil's flower, the Ipê Amarelo; Brazil's tree, the Pau-Brasil; snakes; birds; microorganisms; humans. All together form a sun, their source of energy that fuels up life on Earth.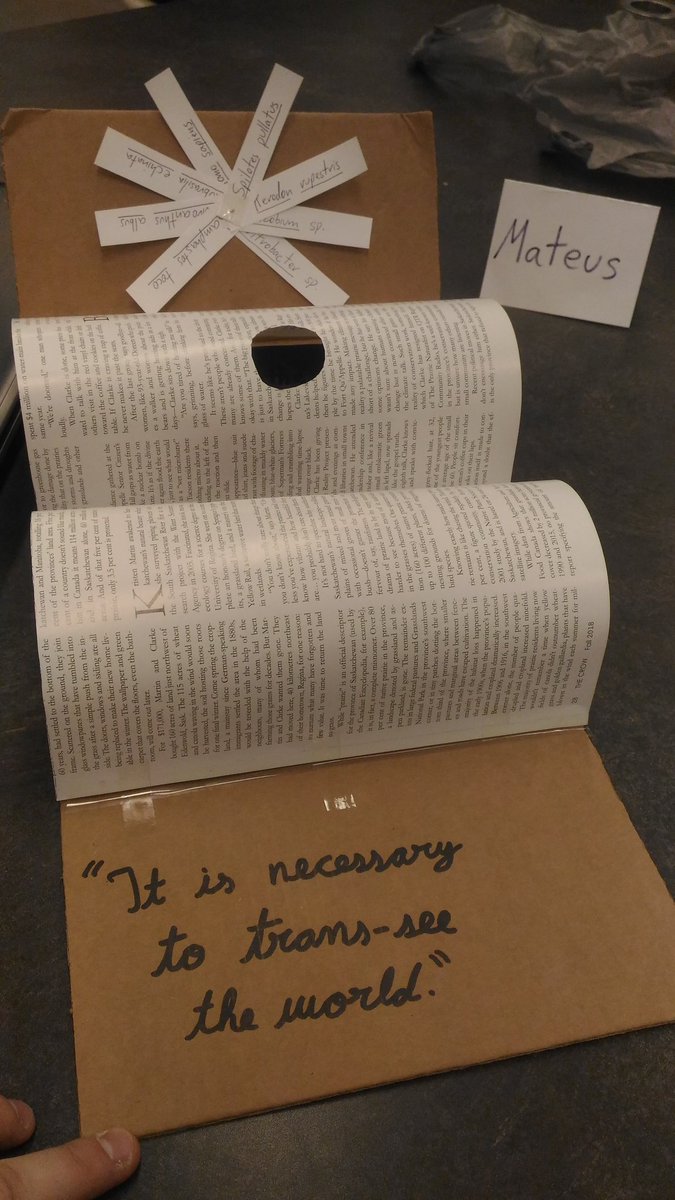 Having seen what materials I had, re-seen what the environment had meant for me in my life, and trans-seen what my creative journal could be, it came to be.